As per request, I will be posting regular updates on the upcoming server, NARUTO REBIRTH, the complete overhaul of the old server and systems.
We're introducing a lot of awesome new functions- so there's plenty to cover.
Let's get started

NARUTO REBIRTH: DEVBLOG 1 (Oct. 17th)
As you know, we're introducing new files for our server. Yes, yes, I know, more work :c... However, if you take a look at some of the stuff we're introducing, you'll see how it's seriously worth it.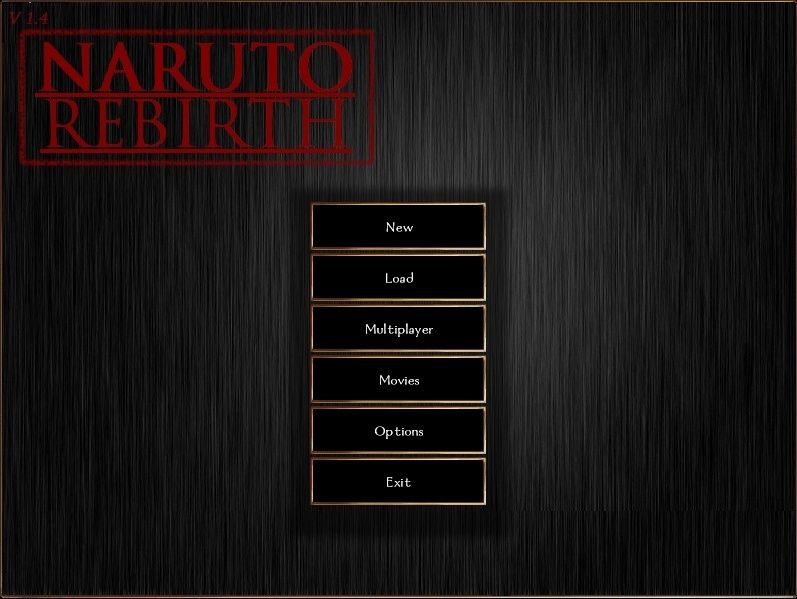 EXHIBIT A) Above you'll see the title screen, part of our GUI pack. A minor detail, but it took a LONG time to make. Neverwinter is kind of weird; it has a very unique way of loading menu screens. See, like many games, everything works off of "Pictures", and is basically just an overlay with a few areas where you can click.
Unfortunately, in neverwinter, these "Pictures" of menu are actually broken down into four separate images, all rotated and divided into two separate tga files. Needless to say, it wasn't easy to get them to look right. And even still, I think that bottom right corner could use some work.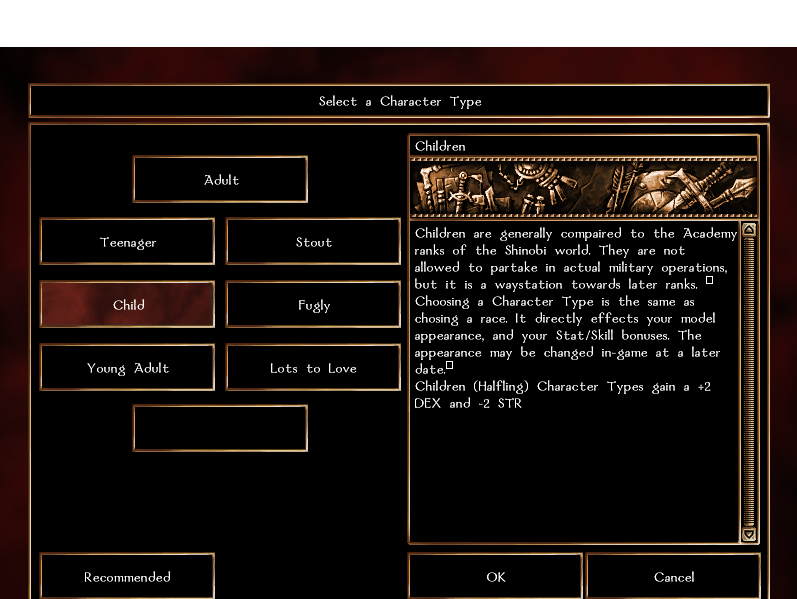 B) One of the greatest things that I've learned how to do is editing the 2da/Dialogue.tlk files. With doing this, we can completely change not only the words of things, but also the various rulesets surrounding features. For instance, as you can see, I've changed the names of the races to reflect their RP counterparts. This is one of many features (mostly aesthetic) that is designed with the "new" audience we're also hoping to bring in.
But we're not just changing names here. We can also go in and edit the balance of each race. For instance, if I wanted to give Halflings (Children) a +2 WIS bonus, I could. Or, more importantly, I could completely change skills, so that each skill was a class skill, and that they were not directly modified by your ability scores. Oh, yeah, that's right- we're completely changing the skill system.
I should note that those names aren't set in stone- something tells me having a race called "Fugly" or "Lots o' love" wouldn't look terribly great.
C) Alright, so, toolset stuff. First off, NEW TILESETS HOORAH! Above you're seeing Degarashi Port, the capital trade city of Tea Country. This port is using the awesomeness of the new Oriental tileset, meshed nicely with some placeables here and there. Overall, I'm really happy with the way it's coming out.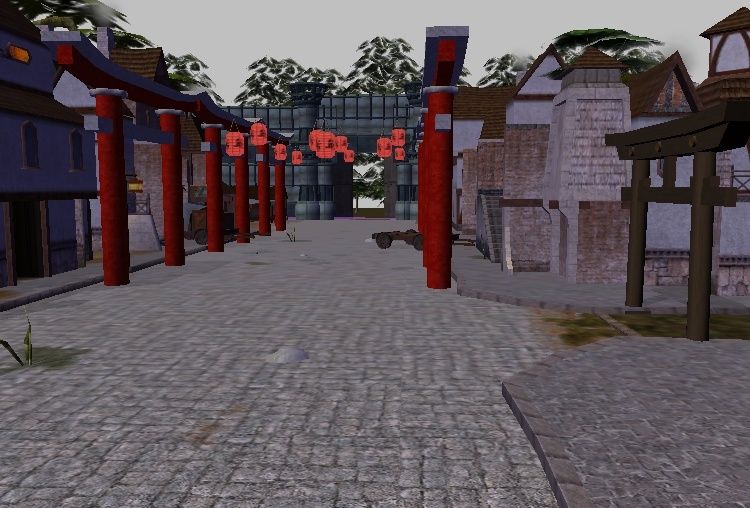 D) Last but not least, here's a little snap of Konohagakure: Gate. This, I feel, was incredibly important for me to get right. Actually, I should mention, I've spent FAR too much time worrying about this area. See, for me, the Gate district of villages have always been the most pivitol areas within a server, after all, that's where we all end up hanging out. So after the phenomenal design by the latest server (I believe it was NarutoVerse), I really had to step up my game. Overall, I'm happy with it.
Oh, and I should mention... At launch, we'll have Konoha. After we stabilize, playerwise, we'll start expanding. This is partially due to the concentration of players that we'll be wanting to have (as to not "spread thin" the roleplay), and partially because of how long it takes for us to make areas this detailed.
The current plan is Konoha-> Iwa -> Kiri -> Suna -> Kumo. And I promise you, we have awesome plans for each, as to make them all distinctly unique and fun.
So that's that! This devblog I just kind of wanted to establish where we were, build-wise. In the future I'll be going over bigger stuff, like rule changes, Staff rules, plotline, the whole shebang. If you have any questions or comments, feel free to post.